Top 5 Reading Resources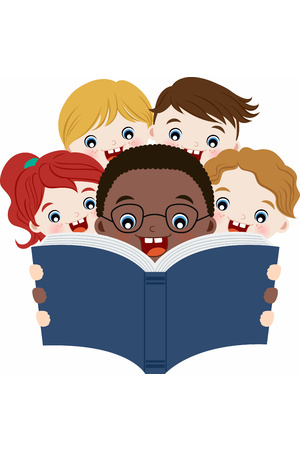 Reading is one of the most important things a child will learn at school and in their life. We've rounded up five of our top reading resources available at Teacher Superstore.
1. Reading Box Bundle
This discounted bundle contains all four Reading Boxes:
Reading Box Yellow - Year 1 & 2
Reading Box Blue - Years 2-4
Reading Box Red - Years 4 & 5
Reading Box Green - Years 5-8
Written by experienced Australian teachers, Reading Boxes are an engaging reading comprehension kit in a box, designed to capture even reluctant readers.
2. The Reading Book
The Reading Book contains research-based information that will support primary and middle school teachers to plan realistic and effective programmes that engage learners. It contains practical ideas and photocopiable and downloadable resources, that make reading more manageable for teachers and appealing for students.
3. Sheena Cameron Book Bundle
The Sheena Cameron Book Bundle collates five top-selling teacher resources by Sheena Cameron and Louise Dempsey into a convenient bundle:
The Writing Book
The Oral Language Book
Teaching Reading Comprehension Strategies
The Reading Activity Handbook
The Publishing and Display Handbook
Each book contains a wealth of resources, guides, and further reading within a range of topics and subjects centred around literacy, including reading, writing, speaking, comprehending, and publishing.
Shop Now: Sheena Cameron Bundle
4. Kluwell My Home Reading Journal
Kluwell's My Home Reading Journals act as a record of reading by a student during an entire school year. They are designed to motivate children to read regularly at home and include many useful tips to help make reading rewarding and enjoyable.
Shop Now: Kluwell Home Reading Journals
5. Magic 100 Words - Learning Boards
Help students learn to read and write the most important sight words with the Magic 100 Words Learning Boards. Durable, reusable, double sided and gloss laminated, the Learning Boards include activities and games such as Bingo, Tap and Say, Write and Wipe and many more.
---
Leave a comment