Perth Education Store - Teacher Resources & Student Books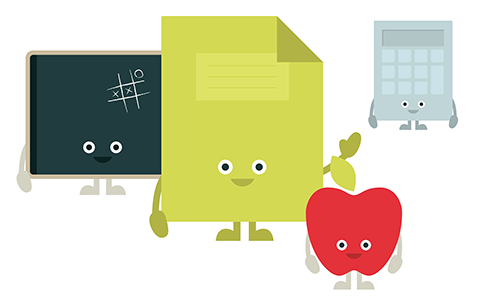 Our Perth educational supplies store is located at 25 Hutton St, Osborne Park. You can find us between the Mitchell Freeway and Scarborough Beach Road - opposite Golden Bakery, next door to Moto Max.
We're open to the public and warmly welcome teachers and parents to our store.
Please note: Items shown as "Available" or "In Stock" on the website do not neccessarily indicate availability in the store.
---
School Booklists Perth
Parents can now bring their child's booklist to our store to save 10% off the recommended retail price of all booklist items. The following terms and conditions apply to this offer:
Terms and conditions:
Discount applies to in-store purchases only (at our Osborne Park store).
Discount does not apply to online purchases, or "click and collect" orders placed on our website for collection in-store.
Parents must bring the printed booklist to the store and mention the "booklist discount" to take advantage of this offer.
Discount only applies to single copies of student books shown in the booklist.
Discount can only be applied at the time of purchase.
---
About Us
Teacher Superstore offers a wide range of teaching resources, student books and classroom equipment from Australia's leading educational publishers. The Osborne Park retail store features a selection of our top selling primary, secondary and early childhood resources suitable for use in the classroom and for home education.
Our Osborne Park store has a wide range of resources, including Australian Curriculum teaching guides, student books, merit stickers and certificates, charts and borders, teacher stamps, literacy readers, NAPLAN-style tests, WA Curriculum student books and resources, ATAR study guides and sample exam papers, and educational toys.
---
In-Store Availability and Click & Collect
Please note, not all items from our website are available in our Osborne Park store. If you would like to check for availability, please contact us on (08) 6226 9918.
You can also place your order online and select "Free In-Store Pickup - Osborne Park (WA)" as the shipping option on the checkout page. The "Usually dispatches in" shipping times shown on the product pages apply to delivery and "click and collect" orders.
We'll email and SMS you when your "Free In-Store Pickup" order is ready to be picked up.
Please note: Items shown as "Available" or "In Stock" on the website doesn't indicate availability in the store.
---
Location
25 Hutton St
Osborne Park WA 6017
Opening Hours
Monday - Friday: 9:00am to 5:30pm
Saturday: 9:00am to 5:00pm
Sunday and Public Holidays: Closed