littleBits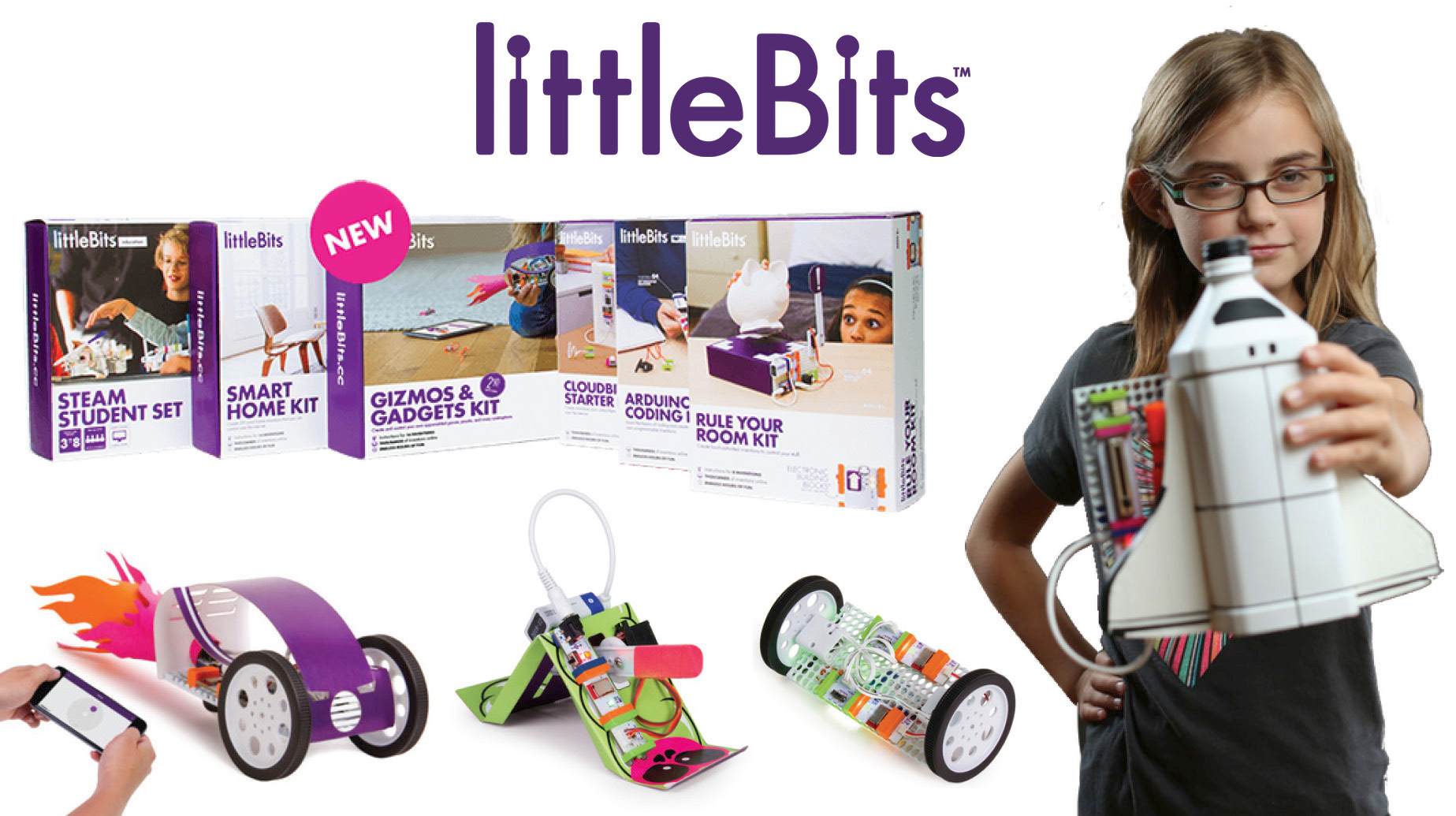 littleBits makes technology kits that are fun, easy-to-use, and infinitely creative. The kits are composed of electronic building blocks that are colour-coded, magnetic, and make complex technology simple and fun. Together they're interchangeable in millions of different ways to empower kids to invent anything - from a sibling alarm, to a wireless robot, to a digital instrument.
LittleBits has been created to be used by everyone, regardless of age. Since people pick up technology at different paces, littleBits is designed so everyone can learn at their own speed. That's why it's used at every level of education, from elementary school all the way up to university and beyond.
How It Works
littleBits is a platform of easy-to-use electronic building blocks that empower you to invent anything, from your own remote controlled car, to a smart home device. The Bits snap together with magnets, no soldering, no wiring, no programming needed.
Education
Powerful STEAM Learning. Simplified.
Inspire your students to create solutions to real-world problems with littleBits and powerful STEAM/STEM learning.
Easy to Teach - Colour-coded electronic Bits snap together with magnets for foolproof inventing.
Invention-Based Learning - Our method empowers students to engineer real world solutions through invention.
STEAM, The New STEAM - Adding 'Art' enables students to kickstart their creativity and develop creative confidence.
---