Part of the series WINGS Science.
View all products in this series
---
Product Details
Wind farms make electricity. Some people think wind farms are beautiful. Some people think they are too noisy. What do you think?
Series: WINGS Science
Science Strand: Earth and Space Science
Reading Recovery Level: 17
Text Type: Discussion
Theme(s): Resources, Environment, Conservation, Climate Change
Classification: Non-Fiction
---
Series Information
WINGS Science inspires children from Foundation to Year 4 to discover concepts and processes in a hands-on way. Students will learn to communicate scientific understanding using evidence-based solutions.
Students will explore ideas, employ scientific procedures and "get their hands dirty" with experiments and insightful activities collecting, analysing and interpreting data. Materials in this series are linked to the Australian National Curriculum so you get the appropriate methodology and content for your needs!
Shortlisted in the 2016 Educational Publishing Australia Awards.
Series Components
The WINGS Science series is comprised of 40 non-fiction books and digital (PDF) teacher notes - sold separately. Each book corresponds to a Reading Recovery Level and falls under one of the following Australian Curriculum Science strands:
Biological Sciences
Chemical Sciences
Earth and Space Sciences
Physical Sciences
---
Thinking differently!
See the excitement as students develop an understanding of key scientific concepts and processes in biological, chemical, earth & space and physical sciences. This experience allows students to communicate scientific understanding using evidence-based solutions.
Hands on Activities
Push and Pull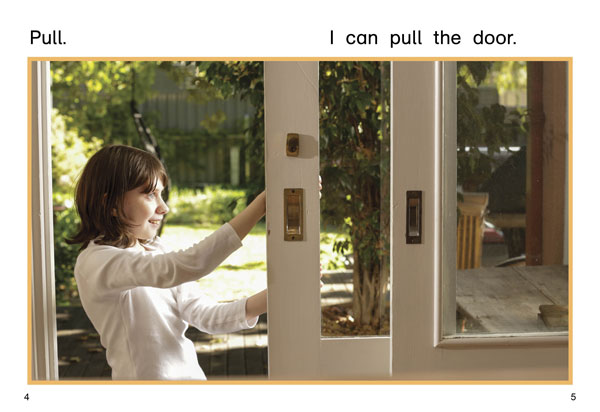 Sorting and Recording
Example: Soft or Hard?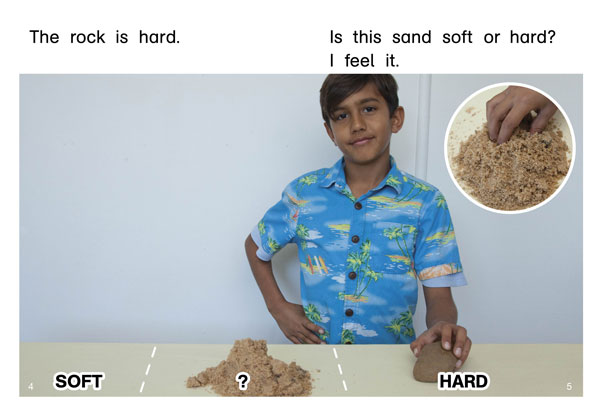 Presenting Results
Example: Changing Seasons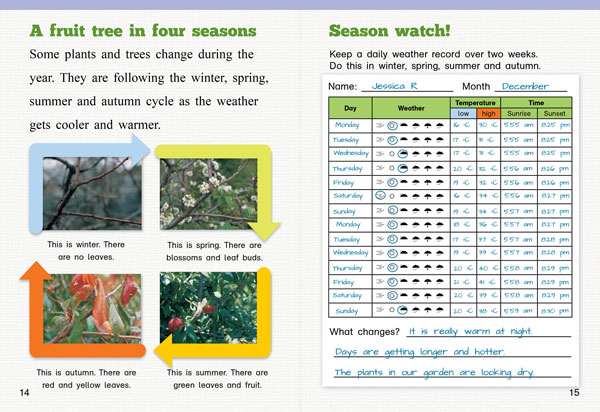 Testing Ideas
Example: Will it Stretch?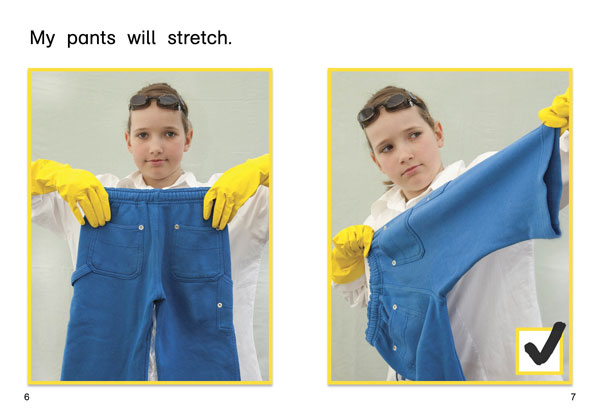 Analysis and Discussion
Example: What Can We Grow?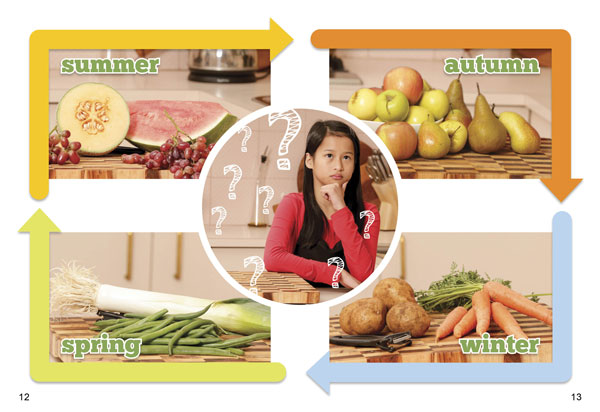 Fun and Engaging Projects
Example: It's Rocket Science?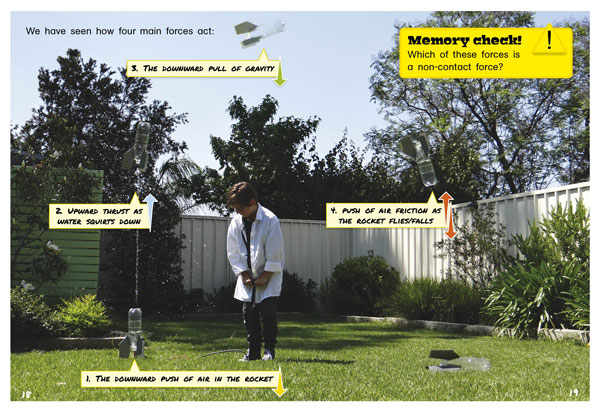 Predicting Outcomes
Example: What Will Roll?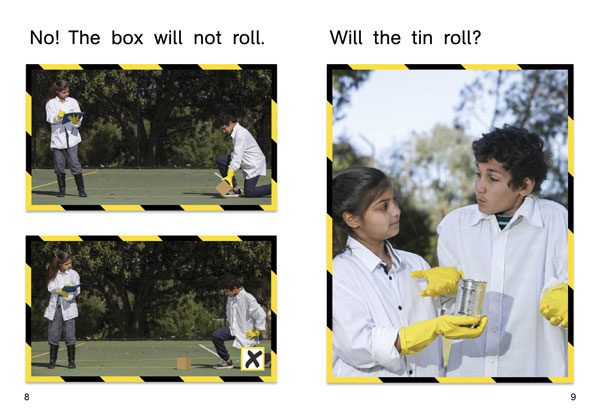 Real World Application
Example: Weather Watchers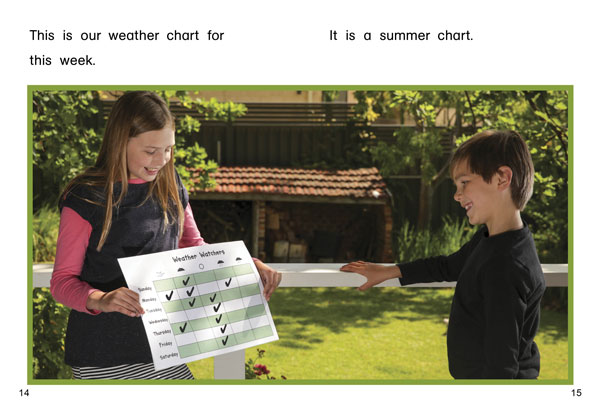 Instructional Procedures
Example: Heat on the Move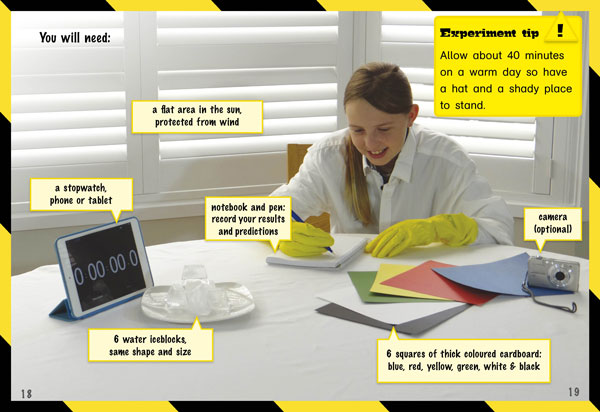 ---
WINGS Science - Digital Teacher Notes (Sold Separately)
Build a science program that will engage your students with helpful tips and classroom strategies. Each student activity is differentiated with five levels of complexity, so everyone can be on topic.
The project-based methodology encourages student to:
Question
Explore
Discover, and
Reflect
Download the Teacher Notes Brochure
---
Differentiation
The WINGS Science student worksheets show a progressive increase in complexity for one topic and support differentiated instructions.
Example: Earth and Space Science - Change Over Time
3.5.0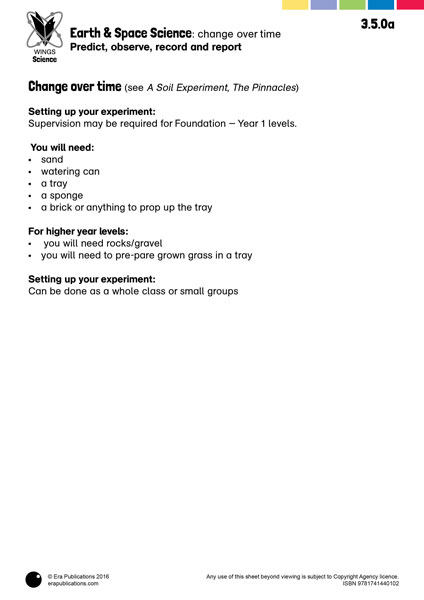 3.5.1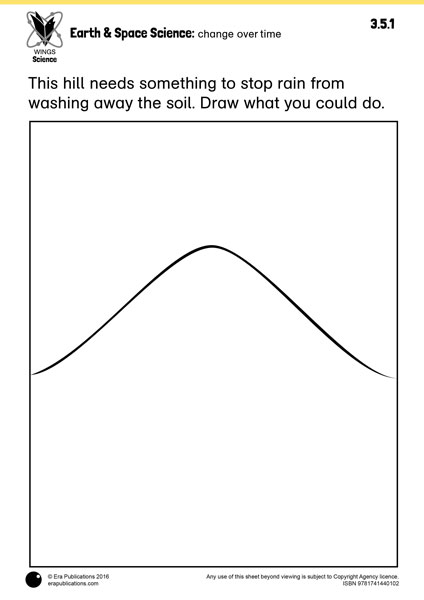 3.5.2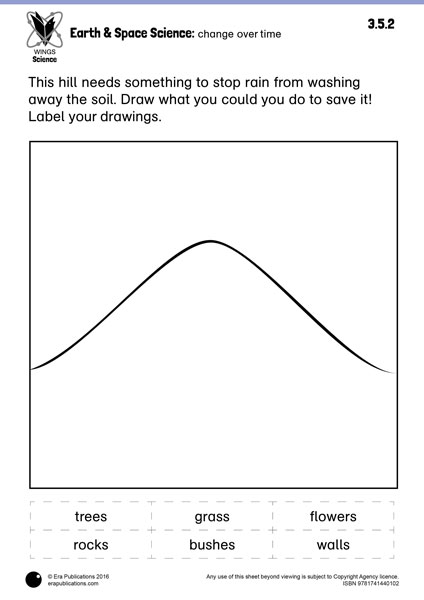 3.5.3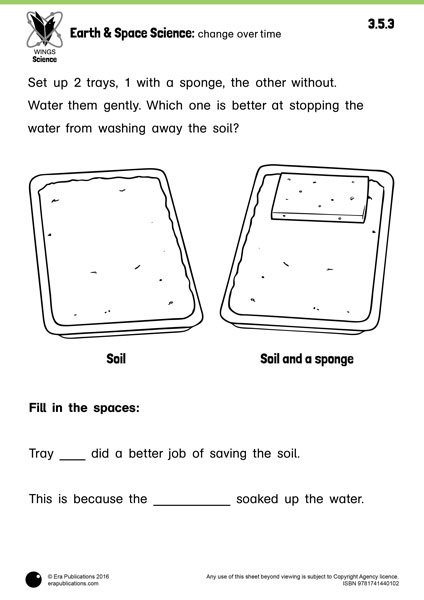 3.5.4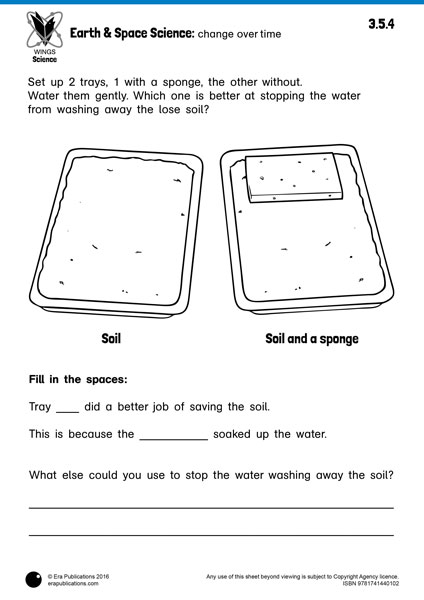 3.5.5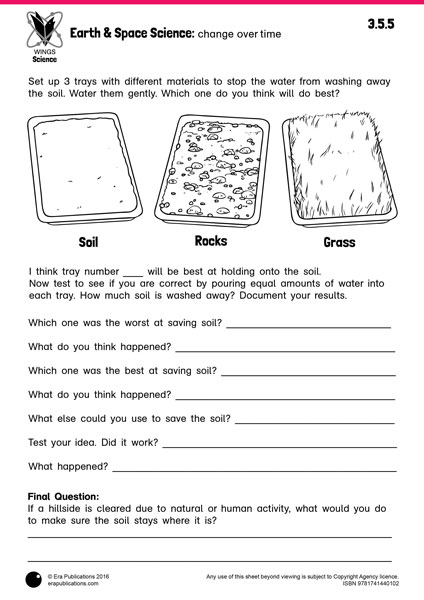 ---
View WINGS Science - Digital Teacher Notes (PDF) Products
Biological Science Teacher Notes Chemical Science Teacher Notes Earth and Space Science Teacher Notes Physical Science Teacher Notes
ISBN
9781741204551
Publisher
Era Publications
Product Type
Readers & Literacy

,

Year Level
Foundation

,

Year 1

,

Year 2

,

Year 3

,

Year 4

,

Author(s)
Nigel Croser
Be The First To Review This Product!
Help other Teacher Superstore users shop smarter by writing reviews for products you have purchased.
---
More From This Category