Creative Products for Mother's Day Gifts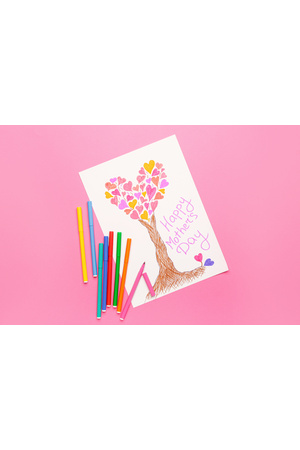 It's always a great time to show the mums in your life how much you care. But with Mother's Day just around the corner, we thought we'd highlight some of our favourite products for creating special, one-of-a-kind gifts!
1. Brooch Backs
With a strong glue and these brooch backs, you can turn anything into a brooch for Mum.
2. Adjustable Ring Base
Design a ring that Mum can wear by decorating this silver ring base, which can be easily adjusted to suit most finger sizes.
3. Kraft Dream Catchers
Use these dream catchers with our selection of yarns and beads to make beautiful, personalised gifts for Mum.
4. Acrylic Wool
Get crafty with a pack of 4ply 90% acrylic wool in an assortment of five warm colours: red, orange, yellow, violet and dusty pink.
5. Bio Glitter
Add some eco-friendly sparkle to Mum's gift with some biodegradable glitter. Perfect for paper, card, plastic, Tyvek, fabric, wood and plastic, Bio Glitter can be used for a variety of home and classroom art and craft activities.
---
Leave a comment