5 Creative Classroom Storage Solutions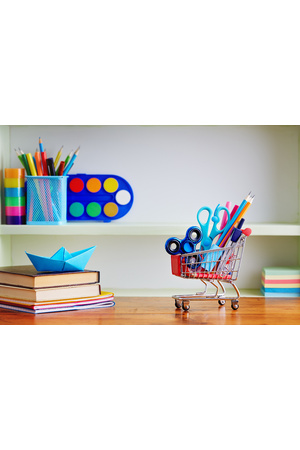 Storage doesn't have to be boring. Keep your classroom organised and tidy with these creative storage solutions!
1. Connector Tubs
You can connect these brightly coloured plastic tubs together to suit your classroom's needs. They're easy and flexible and perfect for holding pencils, markers and other stationery items.
2. School Trolley by Zart
Make packing up and moving supplies a breeze with this lightweight, stainless steel trolley. The trolley is easy to manoeuvre and has heavy duty casters with wheel brakes and easy grip handles at both ends.
3. Space Place Pocket Chart
Maximise your classroom storage and efficiency with these handy pocket charts. They're great for folders and books and each pocket can be labelled.
4. Magnetic Hooks
These colourful magnetic hooks can hold up to 9kg each and are ideal for hanging pockets, flip charts, decorations and displaying items on a whiteboard.
5. Deluxe Storage Set With Tote Tray
Games are great until parts of them start going missing! Luckily, these storage containers with snap closure are perfect for protecting and organising your flash cards, playing cards, puzzle pieces, dice and more.
---
Leave a comment