Welcome to Teacher Superstore's new website!

This week we're delighted to launch our new and improved Teacher Superstore website. You'll enjoy all the usual perks of our online store, but now we've added bonus features to make your shopping experience more convenient.
You can continue to access all of our high-quality, industry best educational products at www.teachersuperstore.com.au. However, if you have an existing account with us, you'll need to update your password as we're now working from a new web system, and in order to protect your data we're unable to transfer passwords. You can make the change with ease by clicking the My Account link on the top right-hand corner of any page on our new website, or by clicking the following button:
New in My Account
Once logged in to your account, you'll notice several helpful new features, including the ability to:
Add multiple addresses to your account and save them for future orders. Orders dispatched from us require a signature on delivery, so if you need to, you can change your delivery address from your home to work, or even to a friend or family member's address, so that you don't miss your parcel being delivered. As always, if you do miss a parcel, the courier will leave a note letting you know how to pick up your parcel from your local Post Office.
Pay school invoices online: Use the My Quotes feature to create, view and print a quote for a school purchase order. Registered educational institutions within Australia can also now manage the payment of invoices online in My Account. Simply select Pay Invoices Online and select the invoice that you'd like to pay using a credit card or PayPal account.
Reorder previously purchased items. If you order the same items from one term or year to the next, it's now even easier to manage your orders. You can go to the Reorder Items area in My Account and choose items from a list of past purchases.
Other handy features
View items in a series: All products that are part of the same series will display a button on the product page, labelled "View All Products In This Series". Simply click on this link to browse the other items, thus making shopping for multiple year levels or complementary products even easier.

Book previews and sample pages: To help our customers make an informed decision before making a purchase, we try to include as many sample pages for our student workbooks and teacher resources as possible, as made available to us by the publishers and authors. Some products even have the entire book available to preview as an added bonus! Look out for the "Preview this Product" or "Google Preview" button on the product page.
Create Wishlists: In My Account, you can create and edit Wishlists for future purchases, so that when the time comes to place your order, you don't need to spend time searching for items. You can add items directly to your Wishlist by clicking "Add to Wishlist" from any product page.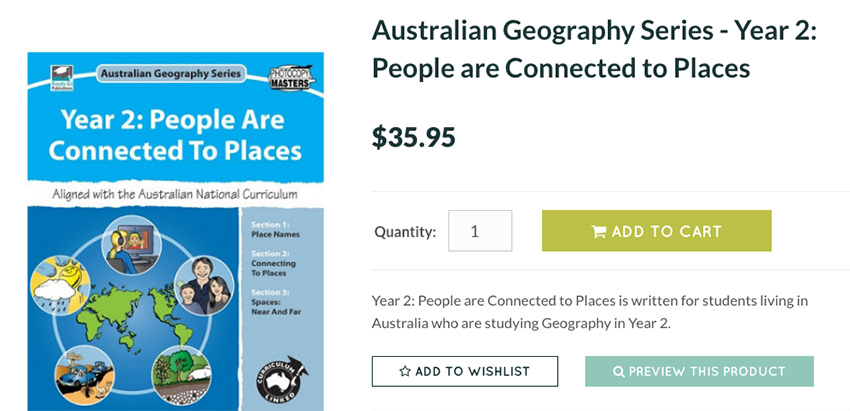 Be notified when items are back in stock: If an item you're looking for is listed as out of stock on our website, simply click Notify Me on the product page and enter your name and email address when prompted. As soon as this item is available to purchase again, you'll receive an email notifying you.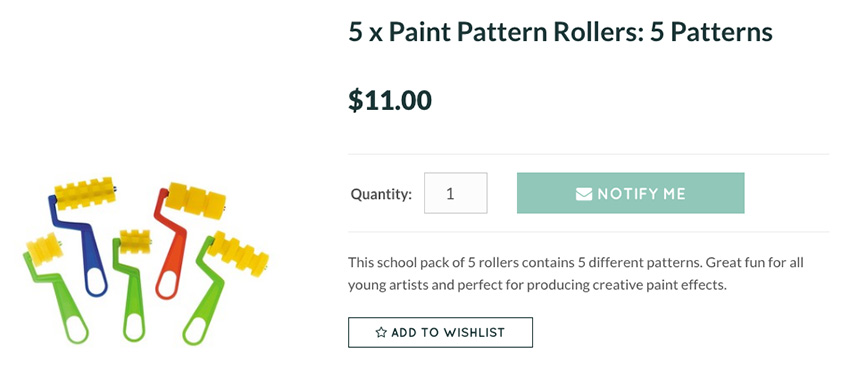 More to choose from!
One of the main differences you'll notice is that we've added hundreds of products to our already expansive range. A particular highlight is the new Art & Craft Supplies category, which features over a thousand products! From fabric paint to modelling clay, to paint brushes and tools, you'll find all you need for your art projects and craft ideas to come alive.
Help children get hands on with Maths and Science with our new Maths & Science Equipment product range. Enrich your teaching by purchasing practical equipment for children to engage with at home or at school. We have a large selection of products that'll help consolidate learning of subjects such as, measurement, shape, number and place value.
We know how important learning through play is for your little ones, so we've also added a Toys & Play category. Here you can explore products to keep your kids entertained for hours and to help transform drab role-play areas into imaginative play-spaces.
The perfect gift for teachers and parents
Trying to think of an original idea for an end-of-term gift for your child's teacher can be challenging. Or perhaps you're struggling to find the perfect present for a teacher friend or colleague. You can continue to purchase Teacher Superstore gift vouchers on our new site, but now you can choose when the gift voucher is sent. This means the voucher can now be scheduled to arrive on the recipient's birthday or special day, like graduation or last day of school term.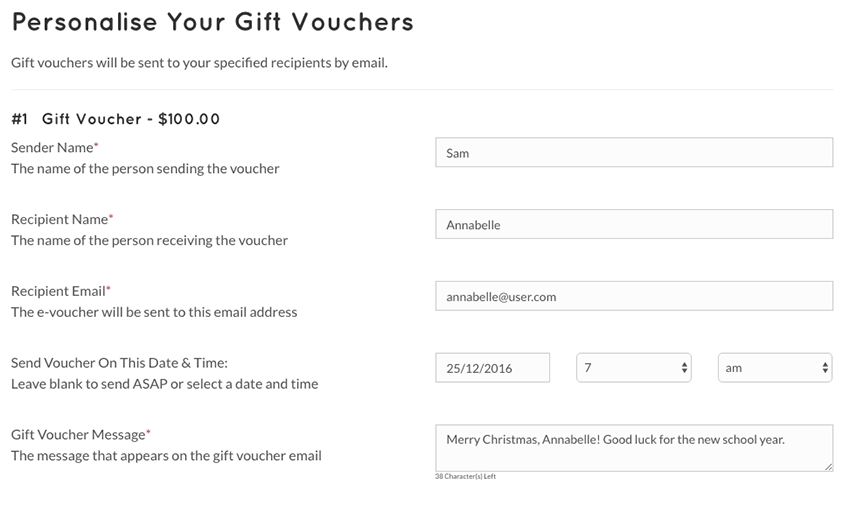 Celebrate with us and SAVE!
To celebrate the launch of our new website we're offering our customers a special gift. For a limited time only, when you spend $50 or more, save $10 off your order! Simply use the coupon code LAUNCH on the Cart or Checkout page of our store to claim this offer.
Terms and conditions apply. Please see below.
Terms and conditions:
Single use only.
Excludes shipping costs.
Cannot be used alongside any other offer or discount.
Excludes Teacher Superstore gift vouchers.
Offer valid until 11:59pm on 31 October 2016.
Win a $250 Teacher Superstore voucher!
For the chance to win a $250 Teacher Superstore gift voucher, place an order on our online store this month (October 2016) and you'll automatically enter the prize draw. The winner will be notified via the email address registered during Checkout. There's no minimum spend, so hurry and place your order now!
Thanks for supporting us
We want to thank you for being part of the Teacher Superstore journey. We hope you enjoy shopping on our fresh new site!
There are lots more features, perks and new products coming your way over the coming months. To keep updated, please sign up to our eNewsletter and follow us on Facebook, Twitter, Google+ and Pinterest.