Top 5 Literacy Resources for the Education of Culture & Identity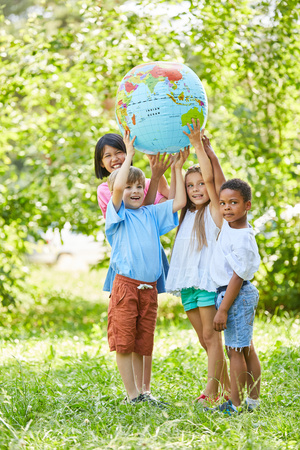 We live in a multicultural society and it's likely your students will come from diverse backgrounds. Regardless, embedding the importance of respecting and embracing different cultures in your classroom will hold them in good stead outside of school too. Here are five great literacy resources for teaching students about culture and identity.
1. Rainbow Serpent by Janine Scott and Chantal de Sousa
Learn about Aboriginal culture and the Dreaming through the story of the Rainbow Serpent.
Part of the Discovering Geography series – a comprehensive, three-level resource that assists with the implementation, lesson planning and on-going teaching of the Australian Curriculum: Geography F-6. Student Topic Books include fiction, nonfiction and comic books. This Fiction Topic Book is classified as Reading Level 3 or Fountas and Pinnell (F&P) Level C.
2. Diversity – World Cultures by Dianne Irving
Pearson English 3-6 is an award-winning, flexible series of resources, designed to successfully support the Australian Curriculum: English within the context of topics from other curriculum areas. This is the non-fiction topic book for the Year 6 Geography topic, Diversity. Written specifically to support the teaching of this topic, it provides age-appropriate content that can be used for independent and guided reading, literature circle tasks or take-home reading.
Shop Now: Diversity – World Cultures
3. Walking to Corroboree by Anne Kerr & Rhanee Tsetsakos
Walking to Corroboree is a gentle story that tells of the harmony that existed between the land and the First Australians who walked softly on it for at least 60,000 years. This picture book incorporates the language of the Adnyamathanha people of the Northern Flinders Rangers in South Australia.
Shop Now: Walking to Corroboree
4. Children Just Like Me: A new celebration of children around the world
Children Just Like Me is an amazing children's book showing everyday life through the eyes and words of children around the world. This insightful book is packed with photography of children, their friends and family, home, and school vividly illustrating different cultures, from rural farms to busy cities to river boats.
Shop Now: Children Just Like Me
5. Who Saw Turtle? by Ros Moriarty
This early year's picture book follows the migration of Turtle as she travels the world and then returns home to lay her eggs. It was written by Ros Moriarty, author of the acclaimed memoir Listening to Country, and illustrated by Balarinji, Australia's leading Indigenous design studio.
---
Leave a comment