Top 5 Health & Wellbeing Resources for the Classroom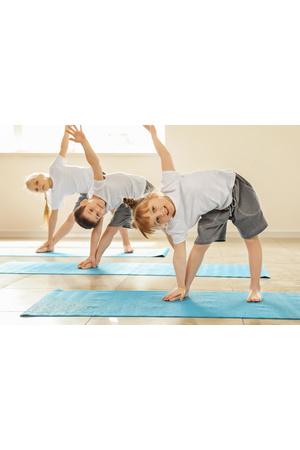 We know good mental health is as important as physical health. We also know that kids today are dealing with a lot of anxiety and stress. It often falls to teachers to provide a level of support to students who may be struggling, as well as equipping them with the skills and resilience to navigate the challenges they face.
Here are five of our favourite resources for fostering positive health and wellbeing in the classroom.
1. My Wellbeing Journals
My Wellbeing Journals are personal spaces for students to express their feelings, fears, goals, struggles and opinions without fear of judgement from others. They are tools children can use to help get their private thoughts out of their minds and onto paper, while simultaneously learning techniques and strategies to cope with life's challenges. The journals are well-researched, easy-to-use student resources designed to assist in improving overall wellbeing in school-age children.
Accompanying Teacher's Manuals provide background information on each topic as well as lesson plans and additional materials to aid in the teaching of wellbeing.
Shop Now: My Wellbeing Journals
2. 6 Conflict & Resolution Games
6 Conflict and Resolution games is a unique set of games that focuses on how to recognise conflict, how to handle it and how to resolve differences in a more positive solution focused way. Each game and activity is vibrant and uses a number of different game plays to teach children about common conflict situation, how to recognise different emotional triggers and how to understand and apply different conflict resolution techniques.
Shop Now: 6 Conflict & Resolution Games
3. 6 Personal & Emotional Skills Board Games
6 Personal and Emotional skills Board Games that will develop children's social awareness in a vibrant, enjoyable format. These are competitive and fun games that teach essentials for learning and life.
Shop Now: 6 Personal & Emotional Skills Board Games
4. Feelings Flips
Feelings Flips is a vibrant and engaging double sided flip book that allows children to identify different emotions and what are the positive actions they can take when they begin to experience them.
With 14 different emotions, children can use one side identify how characters may look when they embody an emotion and they can use the other side to get tips and inspiration of what to do when feeling that emotion. Feeling flips is a fantastic tool for children at home or school when they have difficulty expressing or dealing with their emotions.
5. Health and Physical Education for the Australian Curriculum
Health and Physical Education for the Australian Curriculum is a complete resource package that encourages students to develop skills, knowledge and strategies in order to make healthy, safe and active choices in their lives. It covers the two curriculum content strands - Personal, Social and Community Health, and Movement and Physical Activity.
Shop Now: Health and Physical Education for the Australian Curriculum
How do you support your students' health and wellbeing?
---
Leave a comment