How to get students to recycle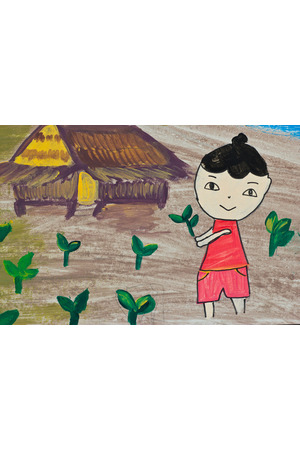 Teaching kids to recycle is one of the small ways in which teachers and parents can help leave the planet a better place for future generations. We recently asked our Facebook fans how they teach kids about recycling. Some of their wonderful responses are below.
Lauren said: "My kids collect various odds and ends to go in the 'craft tub' for making masterpieces."
This is a fun, simple way to get young children to think about recycling, because they'll see firsthand how old things can be turned into something new.
Starting young helps kids make recycling a natural part of their lives, as they will grow up with an appreciation of the need to preserve precious resources. Kelly, Olivia and Belinda teach kindergarten, and here's how they encourage their students to recycle.
Kelly said: "I start in my kinder room at orientation. The blue recycling bin is introduced as the big blue monster and the only way to feed him is with scraps of paper. He's so hungry!"
Olivia said: "In my kindy room we have coloured bins for waste, food scraps for our chickens, and yellow for paper, card and other recyclables."
Belinda said: "In my kindy room we have recycling tubs to encourage the children to help the environment. Each day the food scraps are taken for compost to use for our school vegie garden."
As students' understanding of recycling increases, they can take on more responsibility for caring for the environment.
Georgie said: "At our school we have a wrapper free raffle to encourage less waste. We put food scraps in the compost and worm farm, and recycle paper and cardboard.
We have a student Waste Warriors team to monitor this in the classrooms."
How do you encourage kids to recycle?
Check out more recycling resources at Teacher Superstore: