Bridging educational inequality through the arts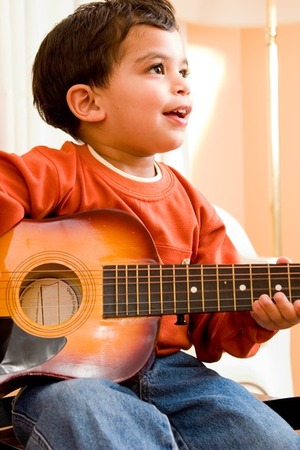 While literacy and numeracy are important, the arts also play a key role in a child's development and wellbeing. Arts education has been linked to positive effects on other areas of a child's learning, such as:
Improving confidence and creativity
Increasing engagement and attendance in school
Improving behaviour and academic performance
Reducing stress and depression
Unfortunately, many students in Australia do not have access to specialist education in the arts. To fill this gap, The Song Room is working in partnership with Australian schools to deliver quality music and arts programs to disadvantaged children.
Bringing the arts to Australian children
The Song Room is a national not-for-profit organisation dedicated to bridging inequality in education by giving kids the opportunity to get involved in music and the arts. Every week, trained Song Room Teaching Artists bring Australian Arts Curriculum-aligned programs to around 15,000 Australian school children, while working with schools and teachers to ensure this valuable education and its positive outcomes continue even after The Song Room programs have ended.
The Song Room's in-school workshop programs are delivered over a minimum of six months and tailored to meet the needs of the students and teachers. Early Years programs work with playgroups to improve pre-literacy skills in children up to five years of age as well as assist parents in supporting their child's learning and engagement.
In June 2013, The Song Room launched ARTS:LIVE – an interactive online classroom for students and teachers providing in-depth, curriculum-aligned education in the areas of dance, drama, media arts, music, and visual arts.
Help enrich Australian communities
You can get involved with The Song Room by making a donation, fundraising or volunteering.
Read more about The Song Room, their mission and how they are enriching the lives of young Australians and the wider community.
---
Leave a comment