Tools for Using the 5 Senses in Learning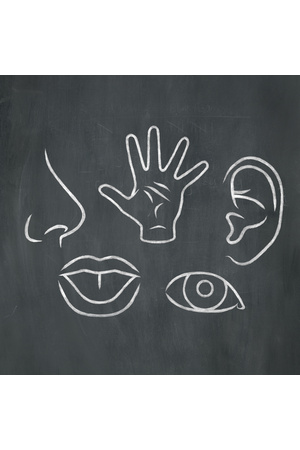 Sensory experiences give kids a better understanding of how the world works and help to reinforce what they learn. Here are some great products for incorporating the five senses in learning.
Taste: Rock Candy Factory
With Rock Candy Factory, young scientists can make delicious rock candy and other edible goodies while exploring the science of dissolving and crystallisation!
Sound: Rainbow Recorder
Have fun creating your own speaking and listening games with the help of this reusable sound recorder. Rainbow Recorders can record up to one minute of sound, have a write and wipe surface, a magnetic face and base and can be personalised with a photo.
Touch: Sensory Magic Sand
This sand-like product that is heavier than regular sand, holds its shape and is great for sensory experiences.
Sight: Smartivity – Fantastic Optics Kaleidoscope
Through this kit, kids can build their own kaleidoscope and understand the principles of Colours, Light and Optics through play.
Shop Now: Fantastic Optics Kaleidoscope
Smell: Bath Bombs Factory
Kids can investigate the science of 'fizz' while creating beautiful scented, multi-coloured bath bombs that make great gifts (for themselves or others).
What are your favourite activities for using the five senses in learning?
---
Leave a comment