Easy Easter craft activities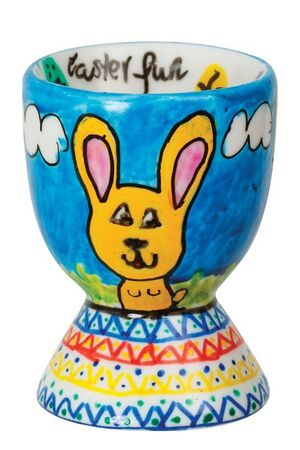 Looking for easy crafts to do for Easter? We've got just what you need!
Poly Eggs
Students can decorate these polystyrene eggs to create their very own egg-cellent Easter art.
Ceramic Egg Cups
Kids can use porcelain markers or paints to design personalised egg cups they'll be proud to have on display.
Scratch Easter Shapes
With this pack of assorted Easter-themed shapes, children can make their own artworks by scratching off the black coating to reveal beautiful colours underneath.
Shop Now: Scratch Easter Shapes
Claydough
This non-hardening soft dough comes in assorted colours and can be easily modelled and reused. Kids can have fun making their own Easter bunnies while building fine motor skills.
Feathers
These colourful feathers are ideal for creating texture in collage and natural artworks. Students can use them to create beautiful Easter chicks.
What craft activities do you like to do with your class for Easter?
---
Leave a comment