5 Christmas gift ideas for teachers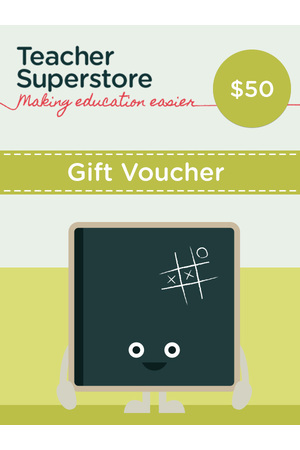 Can you believe it's almost the end of the year? With Christmas just around the corner, here are some great gift ideas for teachers.
Teacher Diaries & Planners
Help the teachers in your life stay on top of things all year. We have a huge range of diaries and planners to suit all teachers.
View Teacher Diaries & Planners
Charts & Posters
Know someone whose classroom needs a makeover? Charts and posters not only brighten up the room, they are also a great way to inspire students and reinforce important lessons.
Games & Puzzles
Games make learning more enjoyable for students, and helps them strengthen their knowledge in an engaging, non-threatening environment. Teachers and students alike can benefit from having a collection of educational games and puzzles in the classroom.
Merit Certificates
Give your colleagues and teacher friends a helping hand in rewarding next year's students by buying them some awards and certificates.
Gift Vouchers
If you're not sure exactly what to get, let them decide! Teacher Superstore gift vouchers range from $20 to $200 to fit any budget.