Part of the series Assignments in Genetics.
View all products in this series
---
Genetics is a topic that is increasingly of interest to teachers, students and the general public and has become an important part of high school science syllabuses. These books introduce students to key technical terms, concepts and issues related to this area of biology and includes material for revision. These books have been specifically written so that the extensive technical terms and concepts used in Genetics are introduced through a variety of activities, making it easier for students to understand and remember each concept. They aim to build student knowledge, confidence and interest.
---
Book 2
Book 2 topics include:
Mutations
Genetic terms
Mitosis
Meiosis
DNA and nucleotides
Inheritance
Genotypes phenotypes and crosses
Evolution
Sex and genes
Karyotypes
GMO's
Sex chromosomes and the human body plan
Hot issues in genetics
Hardy-Weinberg Law
Blood groups
Sutton Boveri and chromosomes
Fertility
View Contents Page
Click on the image below to view the contents page for this title.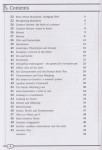 ---
Major Uses and Benefits
Versatile Uses
Supplementary classroom lessons
Homework activities
Reinforcement of learning
Extension work for advanced students
Preparation for assessment
Exam revision
Teaching Benefits
Creative teaching ideas
Developing greater student interest and understanding
A fresh approach to a topic or lesson
A way of targeting student weaknesses
Suitable for individual or group work
A variety of activities for home study
ISBN
9781865096704
Publisher
Blake Education
Product Type
Teacher Resources

,

Year Level
Year 11

,

Year 12

,

Author(s)
Wendy St Germain and Peter Gribben
Be The First To Review This Product!
Help other Teacher Superstore users shop smarter by writing reviews for products you have purchased.
---
We Also Recommend
---
More From This Category