Part of the series Spelling Mastery.
View all products in this series
---
Spelling Mastery is a direct instruction program. The student books are not able to be used without access to the Teacher Materials.
---
In just 15–20 minutes a day, Spelling Mastery can help teach your student the strategies they need to become successful, life-long spellers. Using a combined approach of phonemic, morphemic and whole-word strategies, Spelling Mastery helps students to understand the relationship between sounds, word parts and spelling patterns. Students are taught in small steps, using sufficient practice, so that they comprehend how spelling works and can become proficient writers.
Literacy strategy/type
Direct Instruction (DI)/Explicit Instruction for Year 1 to 6
Intervention to Year 10
---
Spelling Mastery: Overview
Research-based and classroom-proven for over 40 years, Spelling Mastery is designed to help your students become confident, life-long spellers. Enhance your students NAPLAN™ spelling results Extensive studies have shown that Spelling Mastery, following correct implementation, is able to raise the spelling skills of students by at least one year above their grade level norms, with these gains being retained for longer. Strategise, not memorise Unlike traditional spelling teaching methods which rely on rote learning, Spelling Mastery builds dependable spelling skills by interweaving the phonemic, morphographic and whole-word approaches to spelling. Explicit, not implicit instruction Thorough and ongoing research has demonstrated that the instructional techniques used in Spelling Mastery make it easier for students to become confident, strategic spellers. Essential skills and concepts are meticulously presented and systematically recycled, ensuring long-term retention.
Spelling Mastery is a fun way of making spelling "click" for our students. The students are engaged in the program which accommodates all our students' learning needs. The directional approach to the program ensures that the skill is firstly modelled, then applied and remembered. - Janet Hamer, Assistant Principal at Mernda Primary, Victoria
Get Ready, Get Set and Go Spelling Mastery requires only two essential components to deliver the program effectively:
Teacher's Presentation Book — contains scripted lessons that require minimal teacher preparation
Student Workbook — helps students apply spelling rules and principles to their writing
Additional Component
Spelling Mastery Instructional Software - this software is not essential to the running of the program. The Instructional Software is available as a single instructor version or Local Area Network (LAN) version.
Spelling Mastery Series Guide
Note: Software accompanying the Spelling Mastery Teacher Presentation Books is not compatible with systems later Components than either Windows 2000 or XP, or Mac OS X 10.4.
---
Spelling Mastery: Program Details
In just 15-20 minutes a day, you can teach your students the strategies they need to become successful lifelong spellers and give them the confidence to tackle challenges such as national testing. Spelling Mastery is a research-based program that employs the Direct Instruction (DI) method to enable teachers to deliver highly interactive, structured lessons that help students learn dependable spelling skills. Spelling Mastery has identified three approach strategies—phonemic, morphemic and whole-word—that enable students to learn about the relationship between sounds, word parts and spelling patterns, and apply these principles to their writing. The phonemic strategy helps beginner spellers to:
Use sound-symbol correspondence as a foundation for spelling
Generalise the spelling of many words and word parts that follow regular patterns
The morphemic strategy teaches more advanced students to:
Spell meaningful prefixes, suffixes and word bases
Combine words and word parts to spell multisyllabic words using a small number of reliable rules
The whole-word approach helps students at all levels to:
Spell common, high-frequency words which are irregular in their letter sounds
Commit these potentially troublesome words to memory
---
Key Features
Concentrated strategy instruction reduces the number of words students need to memorise
Systematic review of every skill, pattern and rule ensure long-term retention
Ideal preparation for NAPLAN™ national testing preparation
---
Book Levels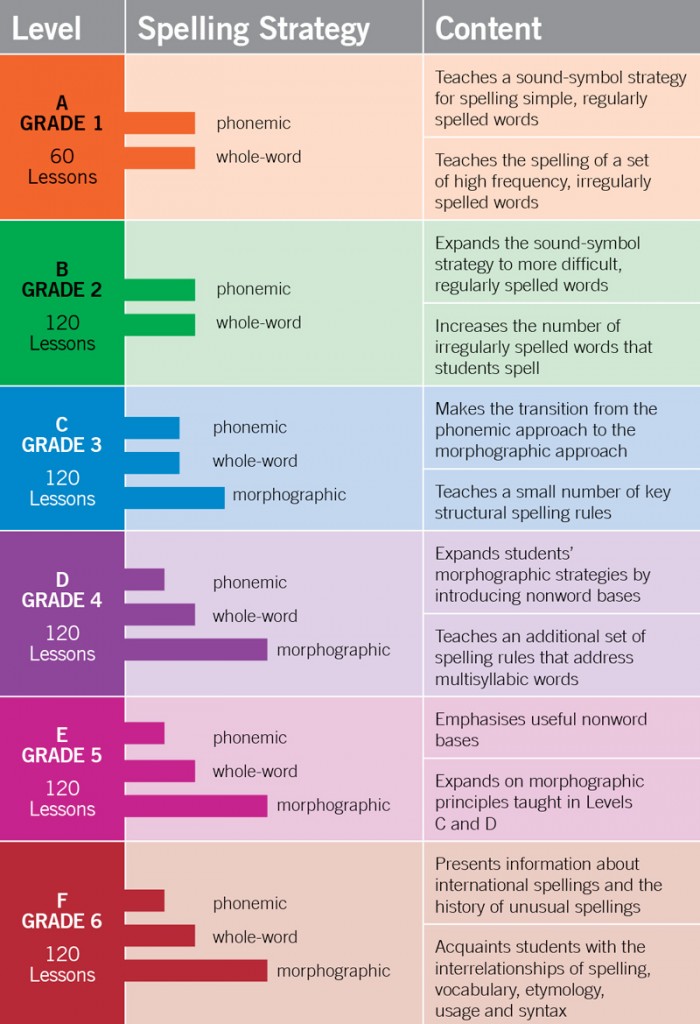 ---
National Curriculum Product Mapping
Spelling Mastery
has been mapped to the requirements of the National Curriculum. Mapping has been done by experienced, practising teachers who are experts in the product and who have an in-depth knowledge of the new Curriculum.
Spelling Mastery
is mapped to the content descriptors of the curriculum as well as to the General Capabilities.
Spelling Mastery
is perfect for differentiation due to the fact it offers individual learning pathways according to the student's individual skills levels. These product mapping articles are published with the kind permission of the contributing teachers. All material is copyright McGraw-Hill Australia.
Differentiation in Spelling Mastery
Cross Curriculum Priorities
General Capabilities Mapping
Level A Mapping
Level B Mapping
Level C Mapping
Level D Mapping
Level E Mapping
Level F Mapping
---
Spelling Mastery Placement Test
To assist in placing your students at the correct level, please download the placement test.
Spelling Mastery placement test
---
Spelling Mastery FAQs
What Teachers Are Saying
'We have been implementing the Spelling Mastery Program across Years 1 to 6 for the past 10 years, with great success. The spelling ages of our students have improved dramatically in recent years, and our NAPLAN™ test results indicate a high level of achievement in spelling compared to the rest of the state. From a teaching and learning perspective the results have been very pleasing.' - Mrs Michelle Leftwich, Coordinator of Teaching and Learning at Coomera Anglican College, Queensland 'This year at Emmanuel, a group of dedicated secondary teachers has taught SRA Spelling Mastery lessons to secondary students who are having difficulty with spelling. The students are vertically grouped from Grades 7 to 10 and placed at the appropriate level of the teacher-directed, carefully sequenced instructional program. After only the first five months of tuition, the results have been impressive. Of the 38 students participating, 13% have improved their spelling ages by over four years, 15% by over two years, and 23% by over one year.' - Gayle Goninon, Learning Support Coordinator at Emmanuel Christian School, Tasmania
ISBN
9780076044825
Publisher
McGraw-Hill Education
Product Type
Student Books

,

Year Level
Year 2

,
Be The First To Review This Product!
Help other Teacher Superstore users shop smarter by writing reviews for products you have purchased.
---
Others Also Bought
---
More From This Category