Targeting Sample Pack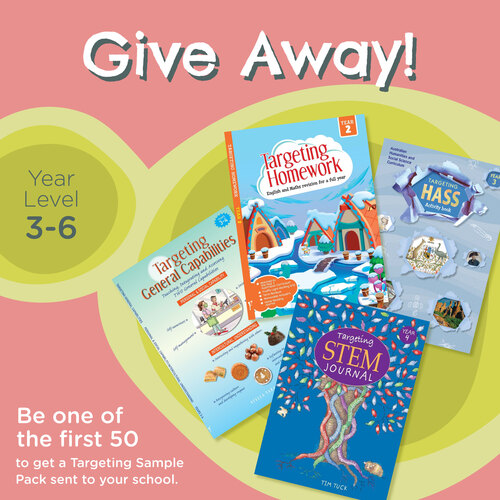 Enter your details below to receive a Targeting Sample Pack comprising of one workbook in each Targeting series by Pascal Press, for the year level selected in your entry form.
Terms and conditions:
Promotion ends 31/08/21
Open to Australian residents only
First 50 valid entries will receive a free Targeting Sample Pack
All required fields must be completed for a valid entry
Free Targeting Sample Packs will be dispatched by Pascal Press. Information supplied in this form will not be retained by Pascal Press.