Primary Politics, Democracy and Government resources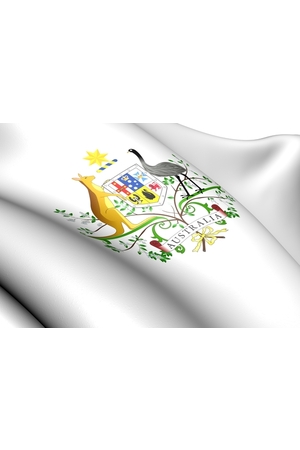 With the Australian 2013 federal election around the corner, this is a great time to help students understand the ins and outs of Australian politics, the democratic process and key political figures in Australia's history.
Below is a collection of blackline master (BLM) and reference resources for teaching middle and upper primary students about Australia's political system and history.
---
Australian Politics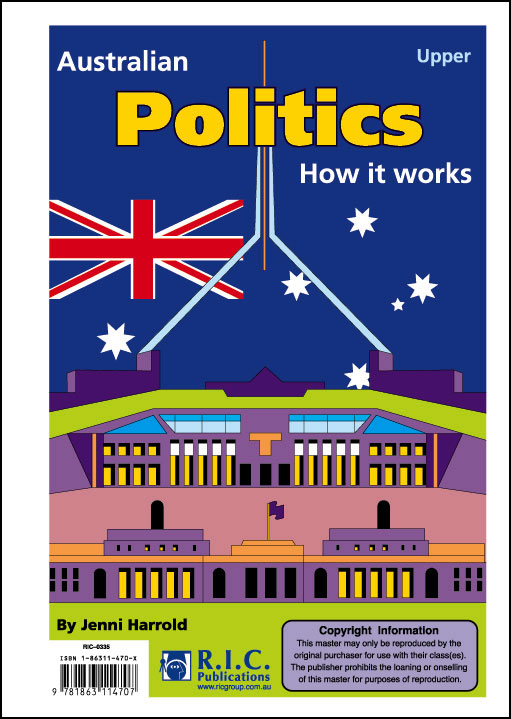 Australian Politics blackline masters have been written to promote an understanding of the way the Australian political system operates. It is a comprehensive introduction to Local, State and Federal governments. The activities are designed to encourage an interest in all areas of Australian politics and assist upper primary students to develop a broader awareness of important concepts.
View Australian Politics Sample Pages
Click the "Google Preview" button to look inside the book
---
Discovering History - Democracy Pack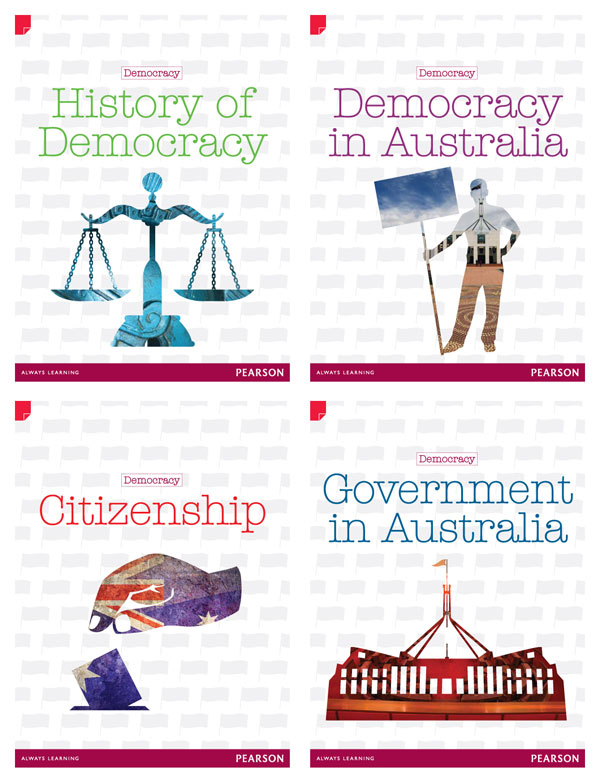 The Democracy topic books of the Discovering History - Upper Primary resource covers the history of democracy: its conception, development and its spread across the world. The series looks at the role of the citizen in a democracy and explores the connections between citizens and their government. It also details the beginning of Australian democracy and describes the three levels of government in Australia: federal, state and territory, and local.
View History of Democracy Sample Pages
---
Australian History Series - Australia as a Nation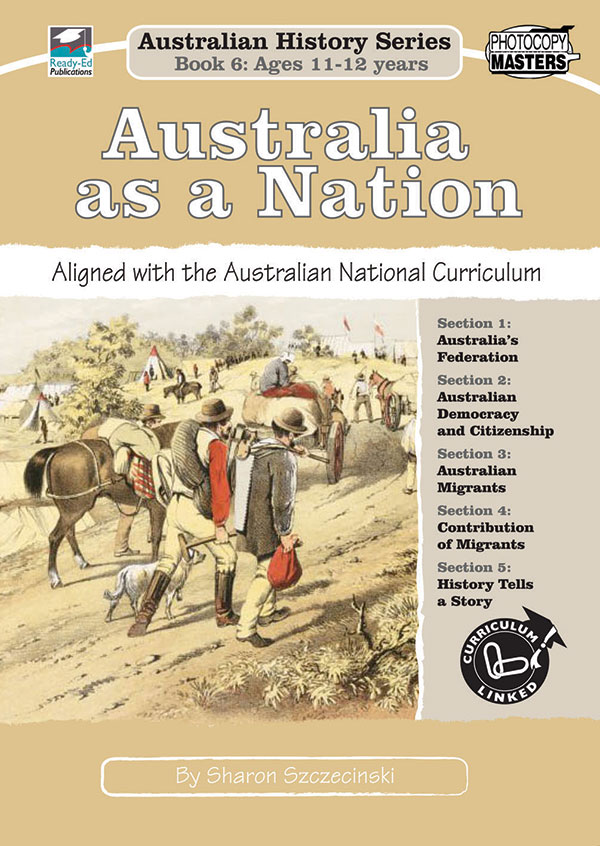 Book 6 of the best selling Australian History Series - Australia as a Nation has been written specifically for students living in Australia studying History in Year 6 (Ages 11-12). Its focus is how federation, democracy and migration have contributed to making Australia the nation that it is today. The activity sheets link closely to the Australian National Curriculum and each one has been written to hold students' attention and encourage an interest in learning.
View Australia as a Nation Sample Pages
---
Law and Government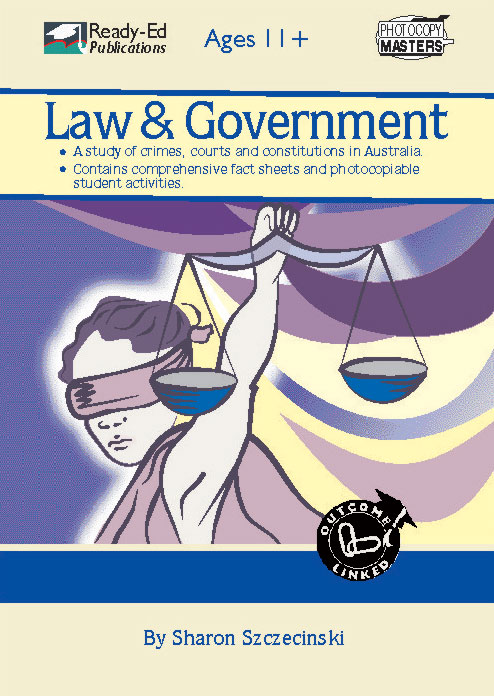 Law and Government is designed to provide an introduction to the government and justice systems in Australia. The book provides a solid background in these areas and comprehensive fact sheets have been provided to equip the busy teacher with both background information and ready-to-go student activities to consolidate understandings.
View Law and Government Sample Pages
---
Famous Australians - People in Power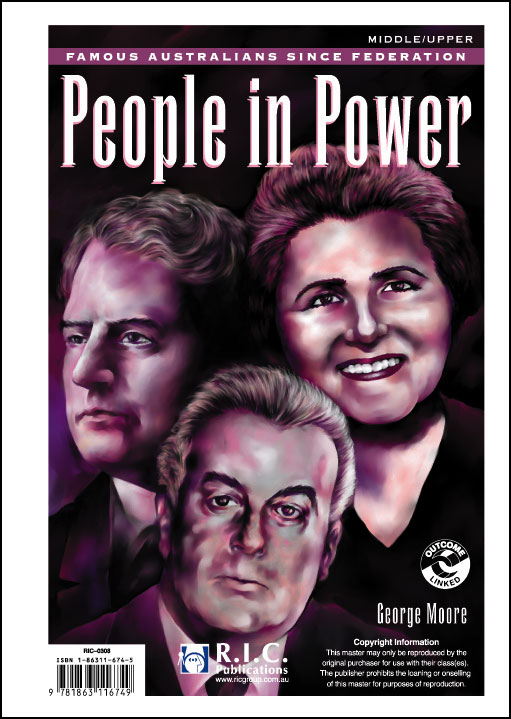 A collection of thoroughly researched biographies aimed to increase student's awareness of some of the people responsible for making Australia what it is today. The People in Power book includes photocopiable biographies and activity sheets on powerful leaders including Prime Ministers (e.g. Sir Robert Menzies and John Curtin), senators, political activities and inspirational female politicians.
---
Want to reward students for their knowledge of Australian politics and government? Try these great merit stickers and certificates.
Australian History Merit Stickers
96 Australian History stickers.

View Australian History Stickers
Australia Merit Certificates
Australia-shaped merit certificate available in packs of 35 or 200 certificates.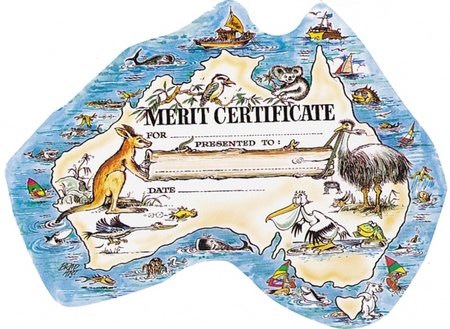 View Australia Merit Certificates
Our Australia Merit Certificates
Colourful Australia-shaped merit certificate showing typical activities and well known features across the country.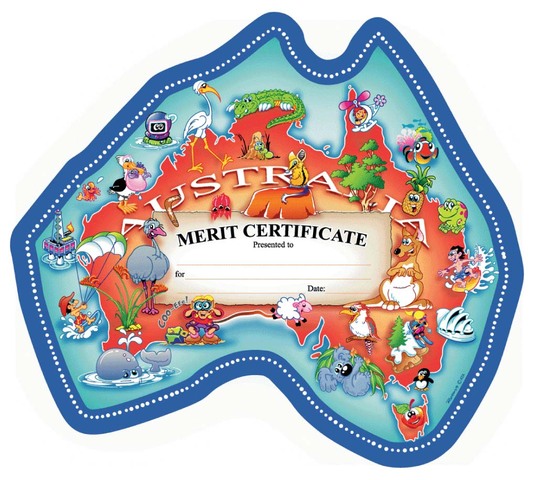 View Our Australia Merit Certificates
---
Leave a comment