How to manage your workload effectively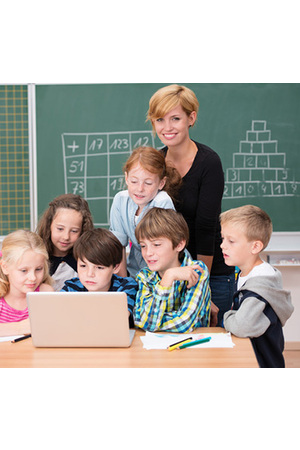 Teaching can be one of the most rewarding professions to work in, but its demanding workload can also be the cause of additional stress. Here at Teacher Superstore we understand that teachers' duties don't just finish when the pupils go home at the end of the school day. So how do you manage that ever-increasing pile of paperwork that has to be tackled after the final school bell?
In reality, those of you starting out at the beginning of your teaching career are always going to face new challenges, which will demand more of your time than they will of an experienced teacher. Naturally, you will generally spend more time preparing lessons and resources. Over the years, teachers will acquire a bank of planning and resources, which they can use more than once. But for those of you who are starting out, it takes time, energy (and plenty of space!) to build up these resources. For tips and advice for your new career in teaching, why not invest in a resource such as Beginning Teacher's Handbook, which can help with those new challenges?
The ever-growing mountain of marking, assessment and other administrative paperwork is an all too common complaint, even from the most experienced teachers, let alone from newly qualified teachers. So let's take a moment to reflect on how, no matter what stage of your career you are at, you can start managing your paperwork effectively, so that you don't find yourself working long hours late into the night in a desperate bid to stay on top of your tasks.
Here are our top tips for effective time management:
Get Organised
No matter what your role is within the school, the chances are that you have multiple pieces of information racing around your brain at any one time. To reduce the chances of a last minute panic and sleepless nights, invest in a planner to record upcoming meetings and appointments. We have a huge range of work pads for both primary and secondary school teachers. If you are a manager, or even if you just don't want to forget about important information mentioned at staff meetings, check out our 'School Meeting Notes and Action Record'.
Pace Yourself
Accept the fact that there will always be something else that you could do, but the key is to remember when to stop. When you're a new teacher especially, it can be easy to slip into the habit of working long hours into the evening and at weekends. It is important that you don't burn yourself out and become resentful of the time that you spend working. Set yourself a time limit to stop working at in the evenings or at the weekend. Also, try and schedule an evening in the week and a day at the weekend to have completely free from school-associated tasks.
Take Time Out For You
Go for a run or a bike ride. Exercise is a great stress-buster and an ideal way to clear your head. If that doesn't work for you, then meet up with friends for dinner or a drink, take up a hobby at home or in a club, or just simply relax in front of the television. It is a common feeling to feel guilty when you're not working in the evenings. However, everybody needs their 'down-time' and a more relaxed 'you' means a better and more refreshed teacher in the class the next day.
Recruit Helpers
Send a letter out to the parents/guardians of the pupils in the class, or even members of the local community, to see whether they have any free time during the week to help in the class. Whether they come in to hear your pupils practise their reading, take down displays, file children's work into folders, or just simply to be an extra pair of hands to tidy the classroom, these will all help in the long-run to help you get your jobs done. If you're short on adult helpers, in every class there are always enthusiastic pupils who enjoy carrying out jobs to help their teacher at recess times. If you teach very young children and this isn't practical, then enlist the help of older pupils in the school.
Set Realistic Expectations
We are willing to bet that if we asked you whether you were ever completely up-to-date with your marking, the answer would more than likely to be "No!" One of the main reasons for this is that the children are always producing work on a daily basis. It is not possible to mark every single piece of work in-depth, every single day. So create shortcuts. Use stamps and merit stickers to create a marking code that your pupils understand easily and that will save you from writing the same thing over and over again. You will find a complete list of our range of stamps and stickers at Teacher Superstore.
As teachers, you teach your pupils to learn by their mistakes and the same can be applied for teaching. Ask any experienced teacher if their practice is exactly the same as when they were newly qualified and they will more than likely tell you that there have been some tweaks along the line. So learn from your own practice, as well as from your colleagues. Use the suggested tools in this article to help you stay organised and to reduce working hours.
Above all, remember, pupils will remember positively the teacher that is refreshed and energetic in front of their pupils, who has life experiences other than school to share with their class, so don't run yourself into the ground working all of the time.
---
Leave a comment